We miss you all! Sending all our love and stay safe...
Letter to the Critical Workers at Camps Hill,
I want to say thank you right from the outset for everything you will be doing in the coming weeks as we work together to find our way in this new 'upside down' world. Your positivity and kindness has known no bounds during a difficult last few weeks and I am so thankful to be working alongside each and everyone of you. You are an amazing team and a fabulous group of people!
You are now a critical worker in an unprecedented national effort. You are going to contribute in many ways, and each are as important as the others.
You might be asked to come in and care for some of our most vulnerable children, supporting them and meeting their needs so that their family avoids reaching a crisis point.
You might be asked to care for the child of another critical worker, maybe someone right on the front-line, a nurse or a doctor, or an ambulance driver, enabling them to go to work without worry and focus on the difficult job they have to do, or to get sleep between shifts.
You are likely to be asked to do different tasks than you usually do, work unusual hours or days and be willing to offer your help at short notice.
You might be asked to work creatively to provide inspiring activities, help and support for all the children who are away from school and their families.
You might be asked to stay home and follow stringent self-isolation rules to protect yourself, your family, and indeed our childcare provision. I know this will be hard, and you will face difficult personal decisions and circumstances. Please be assured that the school will support you in this.
You may be asked to stay at home, despite wanting to support colleagues, and be on 'stand by' if the rota changes.
Whatever you are asked to do, I want you to know that it is deeply appreciated. Not just by me, but somewhere there will be a person lying in a hospital bed who you are very directly helping to get better and make a recovery from this awful disease. So I am saying a heartfelt thank you to you now, on behalf of them and their family.
You have enabled parents, who have had to put themselves on the front-line, peace of mind that they have left their children with people who care and know their children well. This, for their own well-being, helps them to go and focus on the job that they have to do with less worry and anxiety. You have offered a 'home away from home'.
I am also thanking you on behalf of the children. You will be helping to create a small 'bubble' of safety and security in a world which must feel very scary and unknown right now. None of us went through this as a child, so we can't really imagine what it's like for them or tell what the impact will be. Your role will be critical in mitigating the trauma this experience may cause, both in the present and in the future months to come.
We all came into this job because we wanted to make a difference in those children's lives. Now more than ever, we have a chance to show what that truly means and I am thankful to every single one of you for the positive difference you will make now, and for future generations.
Emma (Mrs Flawn) x
Thank you for your patience whilst we have absorbed the information provided to us by the Government this morning.
We would like to stress that although we remain open for the children of key/critical workers and vulnerable children, the Government have directed that:
If it is at all possible for children to be at home, then they should be.
If a child needs specialist support, is vulnerable or has a parent who is a critical worker, then educational provision will be available for them.

Parents should not rely for childcare upon those who are advised to be in the stringent social distancing category such as grandparents, friends, or family members with underlying conditions.

Parents should also do everything they can to ensure children are not mixing socially in a way which can continue to spread the virus. They should observe the same social distancing principles as adults.
There is further information below:
https://www.gov.uk/government/publications/closure-of-educational-settings-information-for-parents-and-carers/closure-of-educational-settings-information-for-parents-and-carers
Guidance for schools is below:
https://www.gov.uk/government/publications/coronavirus-covid-19-maintaining-educational-provision/guidance-for-schools-colleges-and-local-authorities-on-maintaining-educational-provision
Definition of 'Key/Critical Worker'.
Health and social care
This includes but is not limited to doctors, nurses, midwives, paramedics, social workers, care workers, and other frontline health and social care staff including volunteers; the support and specialist staff required to maintain the UK's health and social care sector; those working as part of the health and social care supply chain, including producers and distributers of medicines and medical and personal protective equipment.
Education and childcare
This includes nursery and teaching staff, social workers and those specialist education professionals who must remain active during the COVID-19 response to deliver this approach.
Key public services
This includes those essential to the running of the justice system, religious staff, charities and workers delivering key frontline services, those responsible for the management of the deceased, and journalists and broadcasters who are providing public service broadcasting.
Local and national government
This only includes those administrative occupations essential to the effective delivery of the COVID-19 response or delivering essential public services such as the payment of benefits, including in government agencies and arm's length bodies.
Food and other necessary goods
This includes those involved in food production, processing, distribution, sale and delivery as well as those essential to the provision of other key goods (for example hygienic and veterinary medicines).
Public safety and national security
This includes police and support staff, Ministry of Defence civilians, contractor and armed forces personnel (those critical to the delivery of key defence and national security outputs and essential to the response to the COVID-19 pandemic), fire and rescue service employees (including support staff), National Crime Agency staff, those maintaining border security, prison and probation staff and other national security roles, including those overseas.
Transport
This includes those who will keep the air, water, road and rail passenger and freight transport modes operating during the COVID-19 response, including those working on transport systems through which supply chains pass.
Utilities, communication and financial services
This includes staff needed for essential financial services provision (including but not limited to workers in banks, building societies and financial market infrastructure), the oil, gas, electricity and water sectors (including sewerage), information technology and data infrastructure sector and primary industry supplies to continue during the COVID-19 response, as well as key staff working in the civil nuclear, chemicals, telecommunications (including but not limited to network operations, field engineering, call centre staff, IT and data infrastructure, 999 and 111 critical services), postal services and delivery, payments providers and waste disposal sectors.
Vulnerable children Criteria
Vulnerable children include children who are supported by social care, those with safeguarding and welfare needs, including child in need plans, on child protection plans, 'looked after' children, young carers, disabled children and those with education, health and care (EHC) plans.
We will endeavor to keep all parts of the school open (for childcare) as long as possible, including Breakfast and After School club. This is hugely dependent on the number of staff we have available, so please continue to check communication regularly as this may change daily and you may be directed to access resources elsewhere
If you think you meet any of the 'Key/Critical worker' or 'Vulnerable child' criteria then please complete the form below. We will then be in touch to discuss requirements. Please complete the survey even if you are self-isolating and meet the criteria. Please be aware that you will need to provide evidence of 'Key/Critical worker' status such as a work badge, contract, pay-slip, or referee.
Please return this form by 12.00 pm midday, today, to allow us to process this information
https://www.surveymonkey.co.uk/r/R3FKPKW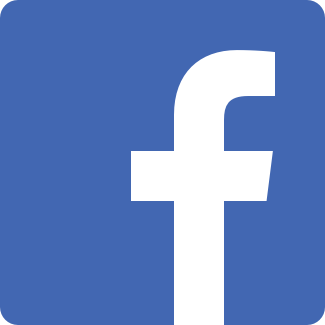 https://www.facebook.com/CampsHillSchool
Mrs Flawn's 'pretend germs' before washing her hands..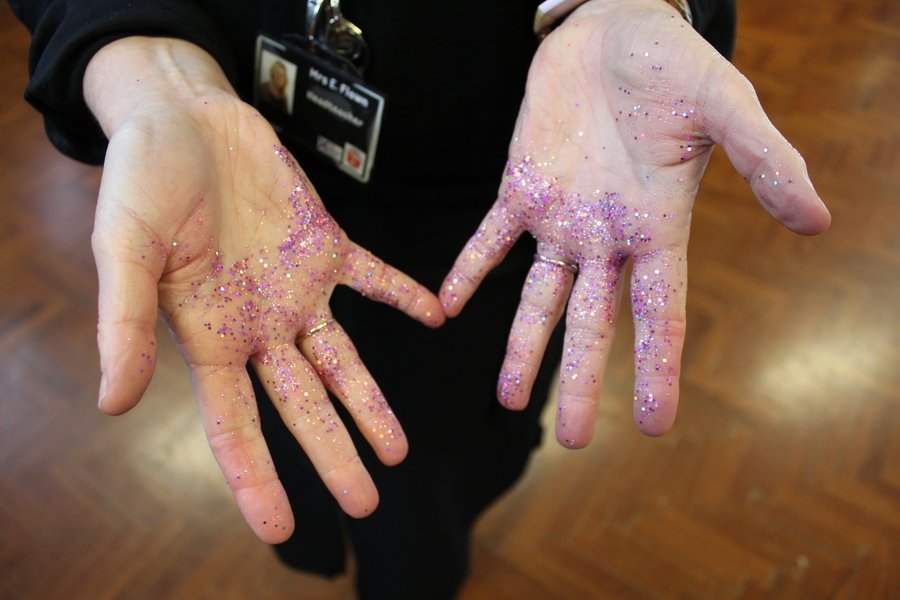 We have been asked by the NHS and the DFE to share this with our community.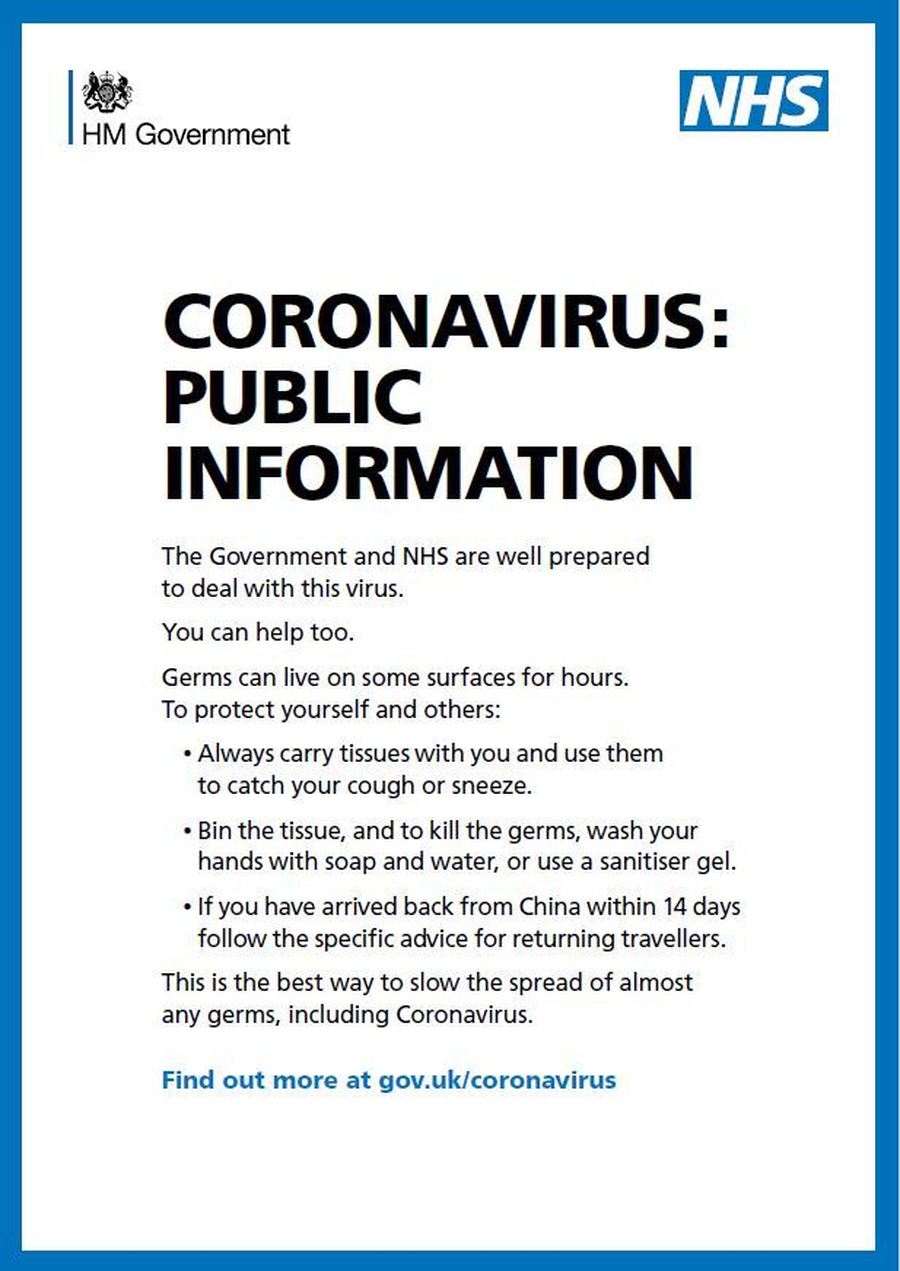 NURSERY ADMISSIONS
We are now accepting applications for children born between 1st September 2016 and 31st August 2017 wanting to attend Camps Hill Nursery from September 2020.
Please click on the link below to apply and see our admission arrangements.
https://www.campshill.herts.sch.uk/about-us/admissions-1
Vimeo
Camps Hill Vimeo Link. Check out all of our school videos including staff performances
Twitter
Camps Hill Prim Sch @CampsHillSchool
3 Apr A message for our community! We miss you all! Sending big hugs! Mrs Flawn x https://t.co/iagW3GJnTD
3 Apr We all know so many amazing key workers... nominate them to win a daily voucher below! https://t.co/DiXm2s3Vhj T… https://t.co/EXUmBL6Ltc
3 Apr Amazing recreation of the 'Ambassadors' painting which hangs in the National Gallery in London (and now in Stevenag… https://t.co/z4WCc2oQvc
3 Apr We are hoping to post a very special surprise for our children this evening...Staff are very busy today... watch this space!
3 Apr The Year 5 & 6 LbQ code for Friday 3rd April 2020 is cac Task 1 – Statistics Topic Review (Year 5 & 6) Task 2 – R… https://t.co/KmhLplfPTy
3 Apr The Year 3 & 4 LbQ code for Friday 3rd April 2020 is 2x3 Task 1 – Kali Learns to Swim Pre Read (Year 3 & 4) Task… https://t.co/CQPI8kozA2
2 Apr Friday challenge... can you choose a painting from any time period and recreate it with what you find at home? Some… https://t.co/eN88xjZ9fQ
Latest School Calendar Events
Term Starts 8.55am

20

Apr

2020
Polling Day (SCHOOL CLOSED)

07

May

2020
Bank Holiday - (SCHOOL CLOSED)

08

May

2020
KS2 SAT's Week

11

May

2020
KS1 SATS WEEK

18

May

2020
Half Term Week

25

May

2020
YEAR 6 STUBBERS TRIP

29

Jun

2020