Our kitchen is run by Hertfordshire Catering and offer well balanced nutritious meals. Each day our cook prepares a selection of hot and cold meals in the school kitchen. The cost of school dinners is as follows:
Main School is £12.00 per week (£2.40 per day), Nursery/Acorns is £11.50 per week
(£2.30 per day) please make cheques payable to Hertfordshire Catering Ltd (HCC).
All School meals need to be booked and paid for in advance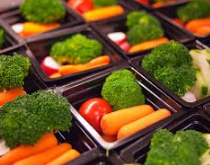 The current school menu is available by clicking this link
Parents who are in receipt of benefits or other allowances may be eligible for free meals, please contact www.hertsdirect.org or telephone 01438 737370.
If your child would prefer a packed lunch we ask that it is a well balanced meal without sweets or fizzy drinks. Please do not send cans or glass bottles. Lunch boxes must be clearly labelled with your child's name.
Visual school meal menu