Support Camps Hill With Waitrose Stevenage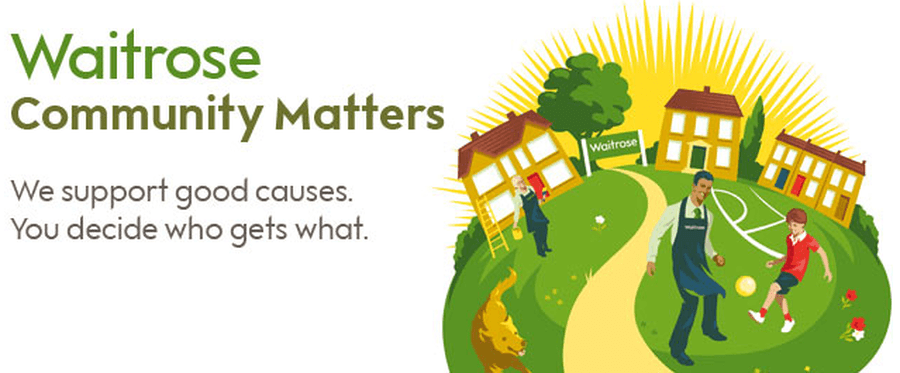 Support Camps Hill this month with green tokens at Waitrose Stevenage. Making playtimes fun and engaging is Camps Hill's goal. We are fundraising to develop our playgrounds and to purchase new, smaller equipment to promote physical well being and imaginative play. We wish to enhance the oppertunities so our children are active as well as developing their ability to work in a team, communicate effictively and turn-take.
________________________________________________________________________________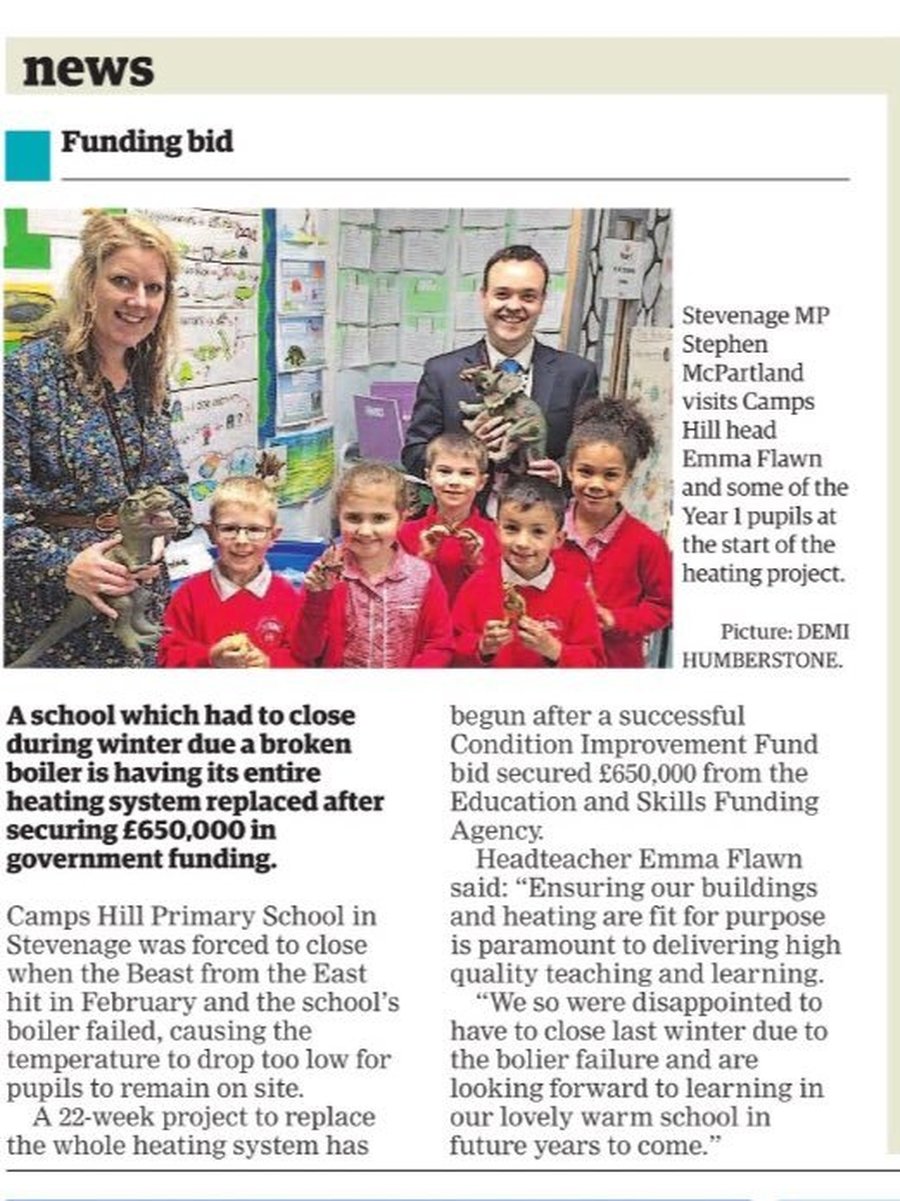 Twitter
Camps Hill Prim Sch @CampsHillSchool
22 Jun Mrs Bird met Phil Spencer on our Y2's trip to Knebworth House on Wednesday! https://t.co/Zgp9T5cnXR
22 Jun This week's newsletter is now available on our website https://t.co/fzMnyh7drX. https://t.co/98lmk3JqEU
22 Jun There will also be an extra time jacket potato option!
22 Jun On Thursday 28th June we will be having a World Cup Special Menu! This will consist of a back of the net chicken bu… https://t.co/R67kuRQWXM
20 Jun Our Y2 children had a fantastic time exploring Knebworth park today! https://t.co/lwEqjsRMNq
20 Jun Y2 have arrived safely at Knebworth house and are ready to start a fun-filled day!
19 Jun We are excited to see our Y6 Performance of Robin and The Sherwood Hoodies tomorrow at 09:30 and 14:00. If you have… https://t.co/XHwkR1Aoct
Latest School Calendar Events
Y6 Stubbers Residential Trip

25

Jun

2018

12:00 am - 29 jun, 1:00 am
Acorns Sports Day 10:00 & 14:00

26

Jun

2018
World Cup Special Menu (Lunch)

28

Jun

2018
Y5 SRE Week

02

Jul

2018
Acorns & Nursery 'Creepy Crawl' 09:30

05

Jul

2018
Pottery Session in Community Cafe 15:30 (pre-book only)

05

Jul

2018
Y6 Dogs Trust Visit

05

Jul

2018
Sports Day - Nurs, Rec & KS1 09:30, KS2 10:00

06

Jul

2018
Secondary Transfer Day

12

Jul

2018
Reports Out

13

Jul

2018
Shuffle Up Day 13:30

13

Jul

2018
Moving up to Y1 (Parent Meeting) 14:45

16

Jul

2018
New to Reception (Parent Meeting) 09:00

16

Jul

2018
Report Discussions at 17:00 (pre-booked only)

16

Jul

2018
Moving up to Y2 (Parent Meeting) 09:00

17

Jul

2018