All are welcome to our 'Friends of Camps Hill' meeting which will be held on Monday 17th September 2018 at 14:30 in our community café.


LUNCH MENU CHANGE - TUESDAY 18TH SEPTEMBER
Red will not be a lamb option on this day. The red option will be a beef burger.
All other options will stay the same.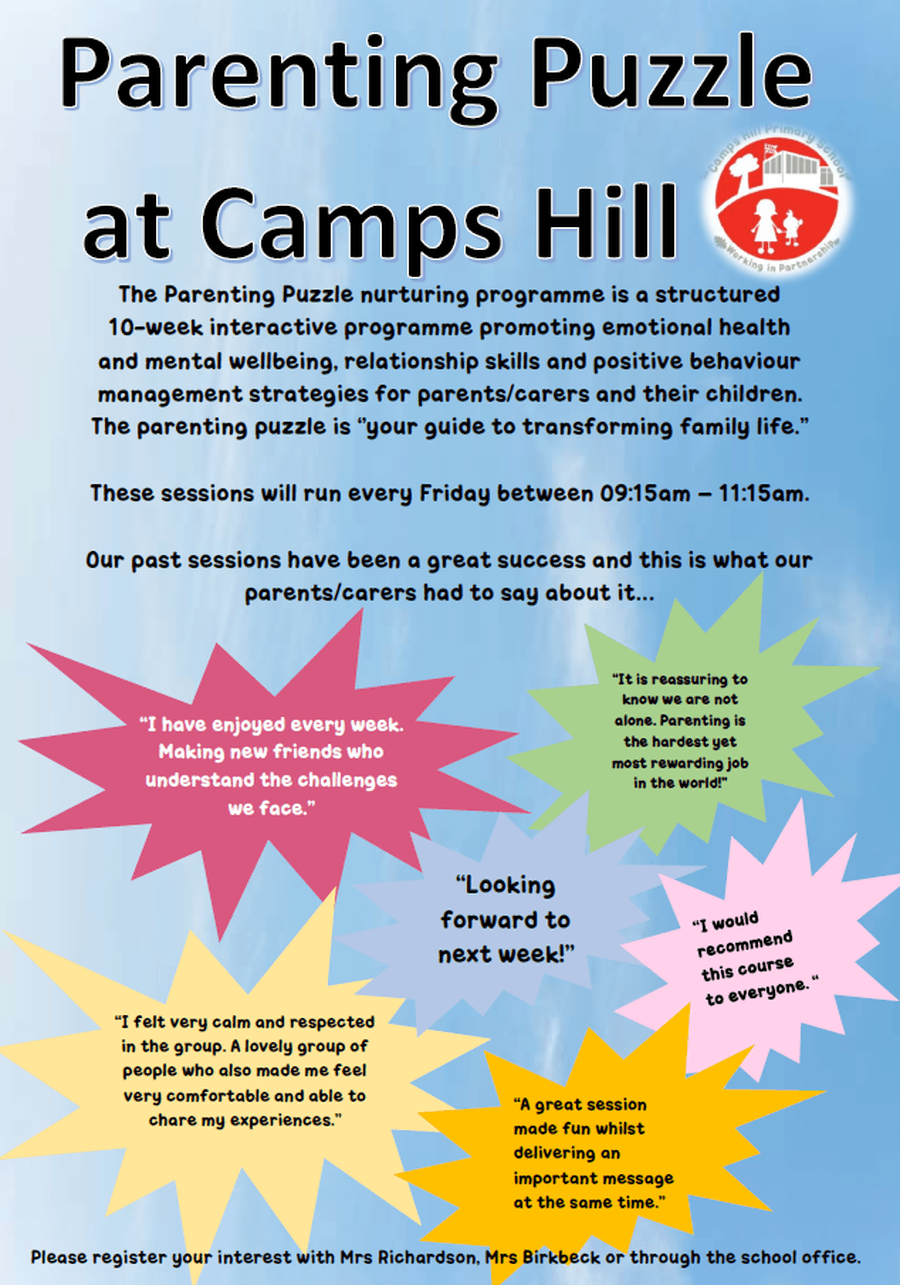 _______________________________________________________________________________________
See below for our children's reading of the whole school transition book: In My Heart. We will be using this book for our learning in the last few weeks of term and upon our return in September. All the children will produce a piece of work in the next few weeks which will be displayed in their new classroom.
Twitter
Camps Hill Prim Sch @CampsHillSchool
14 Sep This week's newsletter is now available on our website https://t.co/fzMnyh7drX. https://t.co/Y4WaIgWIWV
13 Sep Well done to Chloe for her amazing WOW Work this week! https://t.co/UtTideDfxO
10 Sep Our fantastic new football kits! https://t.co/7tIIgbOTTm
10 Sep You can access all letters to parents on our website... https://t.co/tGumGIdlXs.
7 Sep This week's newsletter is now available on our website https://t.co/fzMnyh7drX. https://t.co/1nzDFrEGgG
20 Jul Watch "CAMPS HILLS GOING HOME!" on #Vimeo https://t.co/yNx0eioZwt
20 Jul Year 2 blew us away this afternoon! https://t.co/luoUhBEWrs
Latest School Calendar Events
McMillan Coffee Morning 09:00 - 11:00

28

Sep

2018
Y6 Camps Hill Camps In 18:30

05

Oct

2018
Book Fair 10th-16th

10

Oct

2018
Autumn Disco Y1-Y6

12

Oct

2018
Autumn Half Term

29

Oct

2018
Parents Evening

07

Nov

2018
Y6 Mock SATs Week: 27th-23rd

19

Nov

2018
Chocolate Day

23

Nov

2018
Decoration Day

29

Nov

2018
Winter Wonderland 2018

30

Nov

2018