Just some of the children's amazing work currently on display around
the school.
Featuring the Chinese New year Dragons from the parade.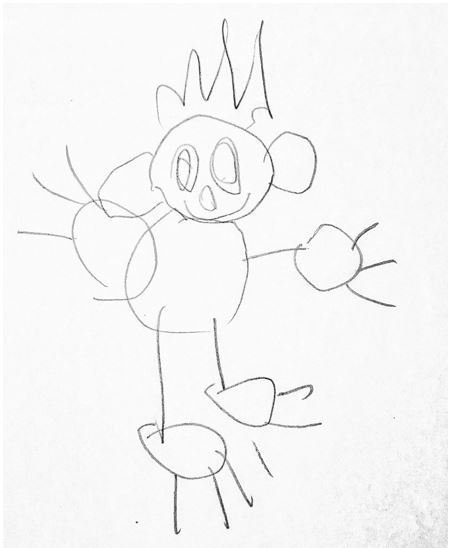 Admissions
Reception places for 2019
The primary application process for places (in Reception) for September 2019 closed on 15th January 2019. School places will be offered on allocation day - 16 April 2019. These admissions are not managed by the school so please contact the Local Authority for late applications and any queries.
Admissions information is available at www.hertfordshire.gov.uk/admissions
Tours can be booked through the school office and run every week. We look forward to showing you our happy school...
Nursery Admissions 2019
Camps Hill will be managing their own admissions this year via the school office and, in line with most Stevenage schools, will be allocating these on a first-come first-served basis for both 15 and 30 hour places.
Admissions are now open and an application form can be downloaded from our website below or picked up from the office. This must be scanned/photographed and sent back to the admin@campshill.herts.sch.uk address. We hope that this will give a chance for our existing 'Acorns' parents to secure places and for parents to get their first-place choice with us.
Should there be two applications admitted for the last place at the same time, the place will then be allocated according our main school criteria: first the sibling rule and then according to distance nearest to the school.
Twitter
Camps Hill Prim Sch @CampsHillSchool
14 Feb @IntermITUK Following!
12 Feb A huge Thank you to all who donated to the Happy School Bag fundraiser! This 'Mountain of Happiness' raised £93.60… https://t.co/U7zmO4aRC4
12 Feb The link to our latest copy of the Camps Hill Hello Newsletter: https://t.co/fzMnyh7drX
11 Feb Our Online Safety Workshop for parents/carers is running today from 5.30-6.30pm. No need to book, just come along, all welcome!
6 Feb Don't Forget it's Class group photo day tomorrow. Remember to wear your best smiles! 😃📸
6 Feb Information from last nights KS1 SAT's meeting can be found on the Website, here: https://t.co/VhRmERcGMp
5 Feb https://t.co/QAWZkdaApU
Latest School Calendar Events
Spring Half Term

18

Feb

2019
Fitness Club KS1

19

Feb

2019

12:30 pm - 1:00 pm
Badminton Club KS1

19

Feb

2019

3:30 pm - 4:30 pm
Homework Club KS2

20

Feb

2019

12:15 pm - 1:15 pm
Art Club KS1 & KS2

20

Feb

2019

3:30 pm - 4:30 pm
Boys Football Club Yr5 & Yr6

20

Feb

2019

3:30 pm - 4:30 pm
Film Club KS2

20

Feb

2019

3:30 pm - 4:30 pm
Girls Football Club Yr4,Yr5,Yr6

20

Feb

2019

3:30 pm - 4:30 pm
Twinkles Cheerleading Club (Reception)

21

Feb

2019

12:30 pm - 1:00 pm
Boys Football Club Yr3 & Yr4

21

Feb

2019

3:30 pm - 4:30 pm
Card Games KS2

21

Feb

2019

3:30 pm - 4:30 pm
Recorder Club KS2

21

Feb

2019

3:30 pm - 4:30 pm
Stars Cheerleading Club

21

Feb

2019

3:30 pm - 4:30 pm
Animal Care Club

25

Feb

2019

12:30 pm - 1:00 pm
Sparkles Cheerleading Club KS1

25

Feb

2019

12:30 pm - 1:00 pm