Breakfast Club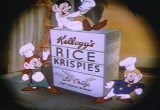 Children are welcome to come to 'Breakfast Club' and may be dropped off from 7.30am. The club is run and organised by our staff. Children receive a healthy breakfast and then take part in a range of organised activities and games. At the end of the club the children are taken directly to class.
Many parents use this service and it makes a lovely way to start the day. The cost is either £4.50 or £3.50 per day dependant on drop off time. (No pre booking is required for Breakfast Club).
Camps Beyond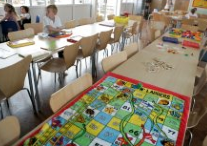 Our after school club 'Camps Beyond' provides high quality provision for your child up to 6pm. Healthy food is provided at Camps Beyond, as the children and staff socially sit together, munching and sharing the news of the day. Your child will have a light tea then take part in a wide range of exciting games and activities as well as getting study support for any homework.
As we need to ensure that we have enough adult supervision and food prepared for the children it is essential that this club is pre booked a week in advance at the least Monday for the upcoming week.
Afterschool club has a dedicated mobile number 07539 103102 which should be used to book your child into afterschool.
The cost is £8.00 for a full session up to 6.00pm or £6.00 if your child is collected by 4.30pm. A late collection fee of £10.00 for every 15 minutes will be charged to the child's account and cancellation should be received using the dedicated mobile number no later than 10.30am to avoid charges to your child's account.
Parents / carers will need to complete the attached booking form to ensure that we have the correct contact details and medical information for your child.
Booking Form: Camps Beyond Afterschool Club Form Policy:
Breakfast and Afterschool Club Policy