Our Curriculum Rationale
At Camps Hill we believe that to prepare our children for the future we need to teach the 'National (academically focused) Curriculum' alongside our 'Golden Threads Curriculum' which gives children an opportunity to experience and develop key learning behaviours and attitudes. This curriculum has been developed by staff, personalised for the children and is flexible according to need.
Learning is delivered by first-hand experiences, 'WOW' days, an enriched curriculum and quality teaching. Topics are flexible and are often child-led whilst skills taught and applied are progressive and build upon existing foundations.Children are given a voice within the school and have the opportunity to take on roles and responsibilities in our community. Extra-curricular clubs ensure children have the opportunity to apply the 'golden threads' out of the classroom and the use of the extensive outdoor area enhances children's learning experience.
Our 'Golden Threads' are: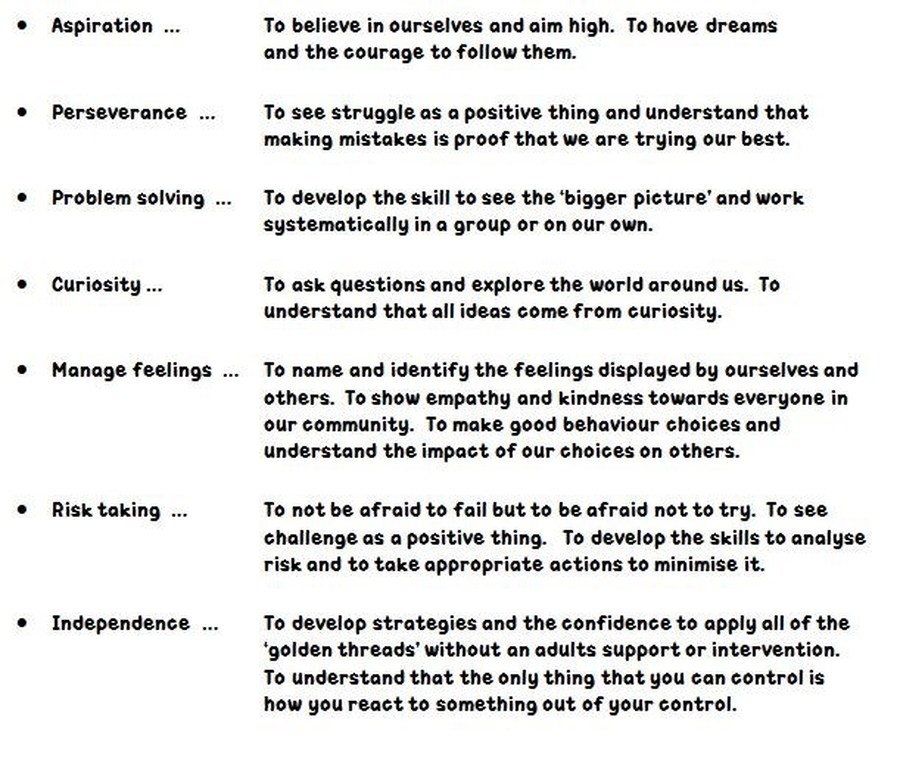 Curriculum