Camps Hill Clubs
Children are allocated a maximum of two clubs each.
All clubs have a cost of £1 per week.
You can collect your child from clubs that take place after school at 4.30pm outside the main office.




If you are interested in any activities clubs, please contact the school office.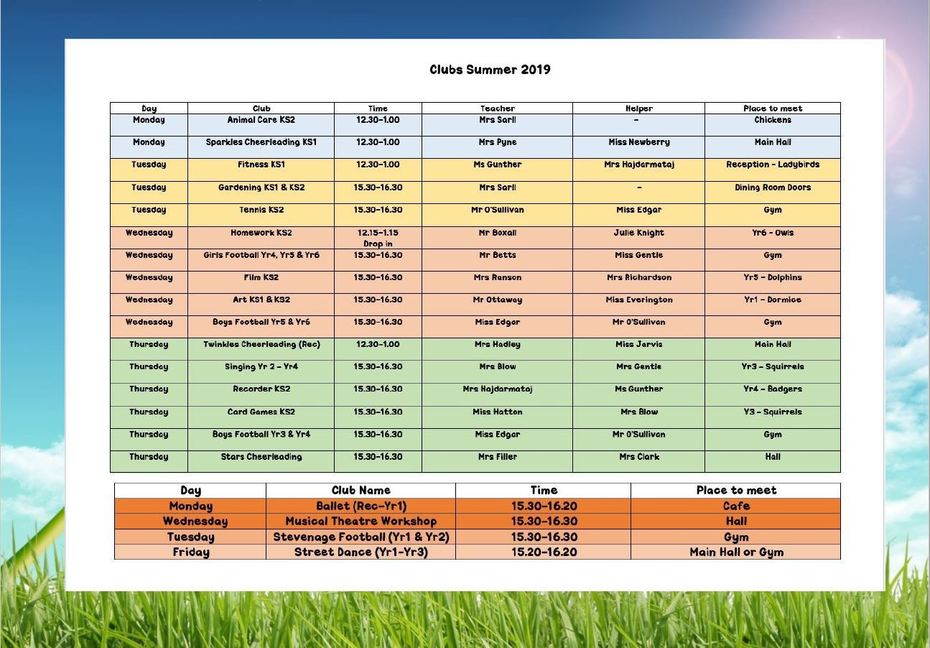 External Clubs
We also offer external clubs from Identity Dance, Stevenage FC and Bethany Filler:
Pre Ballet - Monday - 3:30-4:30 - To book visit... www.identitydance.co.uk/to-book-or-contact-us
Street Dance - Friday - 3:30-4:30 - To book visit... www.identitydance.co.uk/to-book-or-contact-us
Stevenage Football Club - Tuesday - 3:30-4:30 - To book visit... www.officialsoccerschools.co.uk/stevenagefc
Musical Theatre Workshops with Beth Filler - Monday & Wednesday - 3.30-4.30- To book email... bethany.filler@gmail.com